Hazardous waste
Hazardous waste is waste containing one or more dangerous ingredients.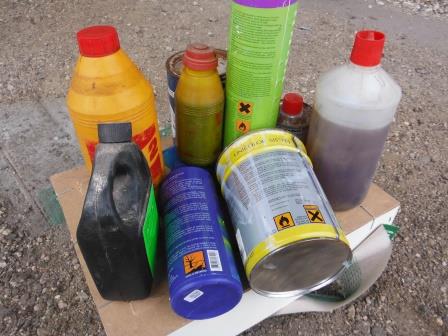 Items that belongs in hazardous wastes:
oil filters,

paints,

inks,

glues,

varnish,

acids,

solvents and photographic processing chemicals,

pesticides,

biocides,

detergents and washing agents,

cosmetics
Hazardous waste containing enhanced concentrations of hazardous substances that are harmful to the environment and to human health. A single drop can destroy thousands of liters of drinking water, so they should never be disposed of with other municipal waste!

Their volume can be reduced through carefuly purchasing; you choose products that contain less hazardous substances.