Inspection of a container for mixed waste
If you think that you are separating wastes properly and want to be rewarded for doing so, log in and we will check your container for mixed municipal waste. Anyone who will properly separate more than 90% of all wastes that will be in a container of mixed municipal waste receives a prize!
You can apply by telephone 04/578 05 12 or by e-mail ....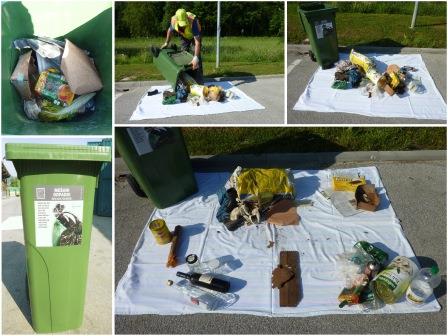 By examining container, everyone gets something: those with a maximum awareness get prizes; the rest gets the experience and guidance how their container of mixed municipal waste can become more environmentally friendly ...... and empty.
The biggest challenge we face is shifting human consciousness, not saving the planet, because the planet doesn't need saving; we do." (Xiuhtezcatl Roske-Martinez)